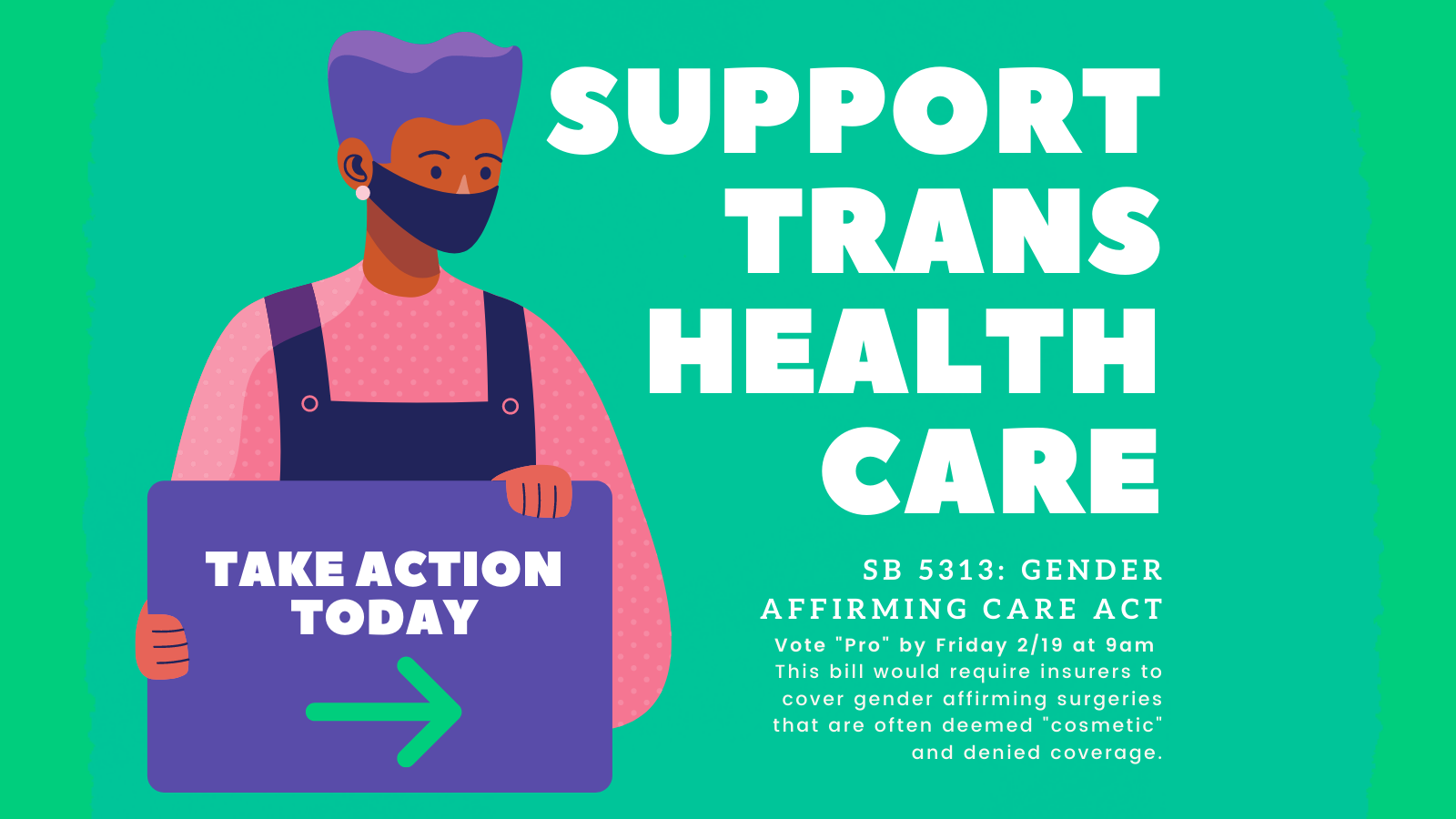 SB 5313: Gender Affirming Care Act
Vote "Pro" by Friday 2/19 at 9am
This bill would require insurers to cover gender affirming surgeries that are often deemed "cosmetic" and denied coverage.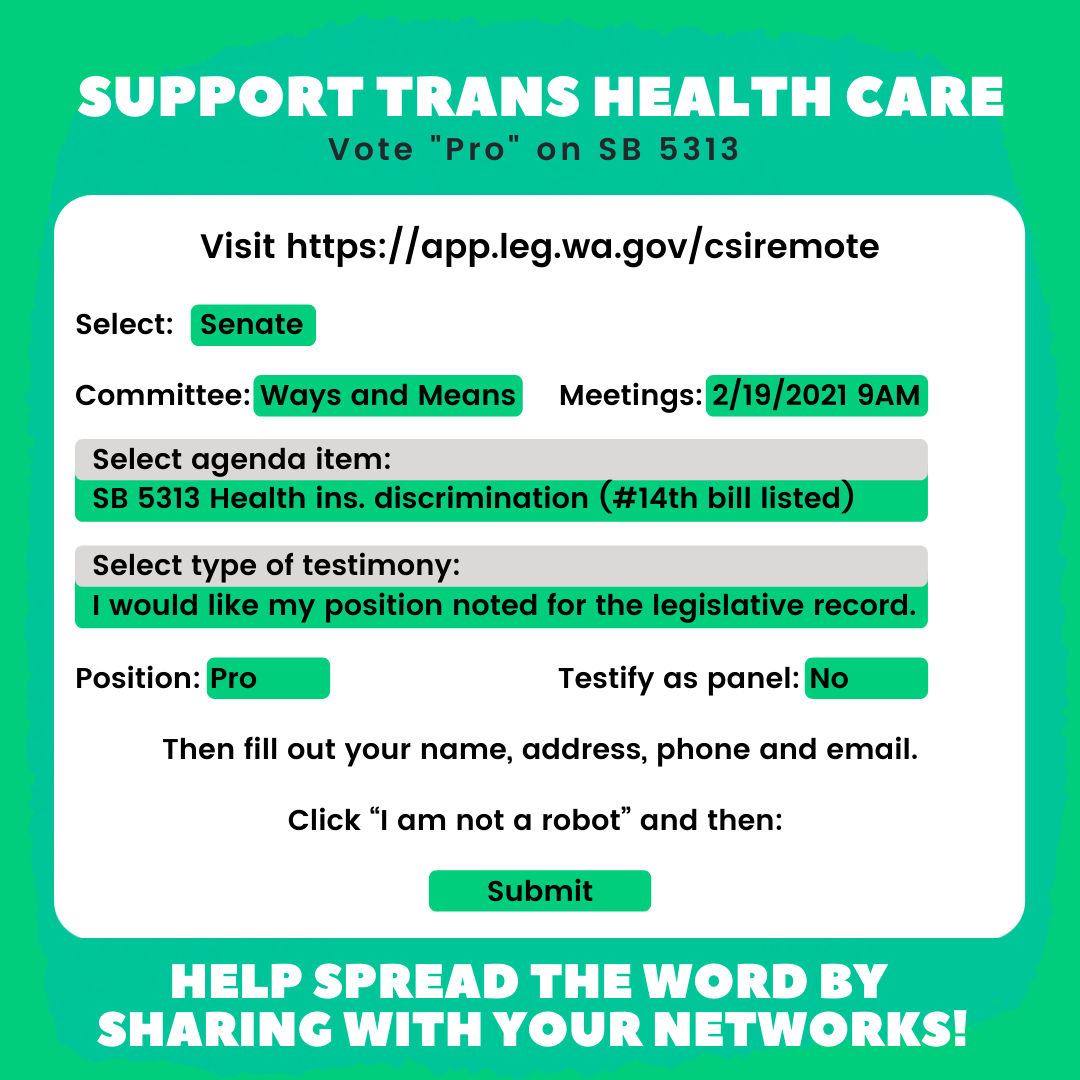 Select Senate
Select committee: Ways and Means
Select date: 2/19/2021 9AM
Select agenda item: SB 5313 Health ins. discrimination (#14th bill listed)
Select type of testimony: I would like my position noted for the legislative record.
Position: Pro
Testify as Panel: No
Then fill out your name, address, phone and email.
Click "I am not a robot" and then submit!
And spread the word far and wide!