Our Job Board is meant for transgender and gender diverse folks seeking employment and training opportunities in and outside of Seattle and King County.
Community Financial Assistance Programs
In response to COVID-19, we have launched multiple different Community Financial Assistance programs for Trans and Gender Diverse residents across WA State.
Weekly Trans Peer
Support Group
Our peer support groups provide a great place for trans folks, gender nonconforming and questioning folks, friends, family and community allies to come together for information and mutual support.
COVID-19
Resource Database
We have compiled a list of resources available for community members looking for food access programs, individual grants and more on our COVID-19 Resource Board.
Trans & Gender Diverse Community Needs Assessment Survey
Help inform our response programming by filling out our survey here.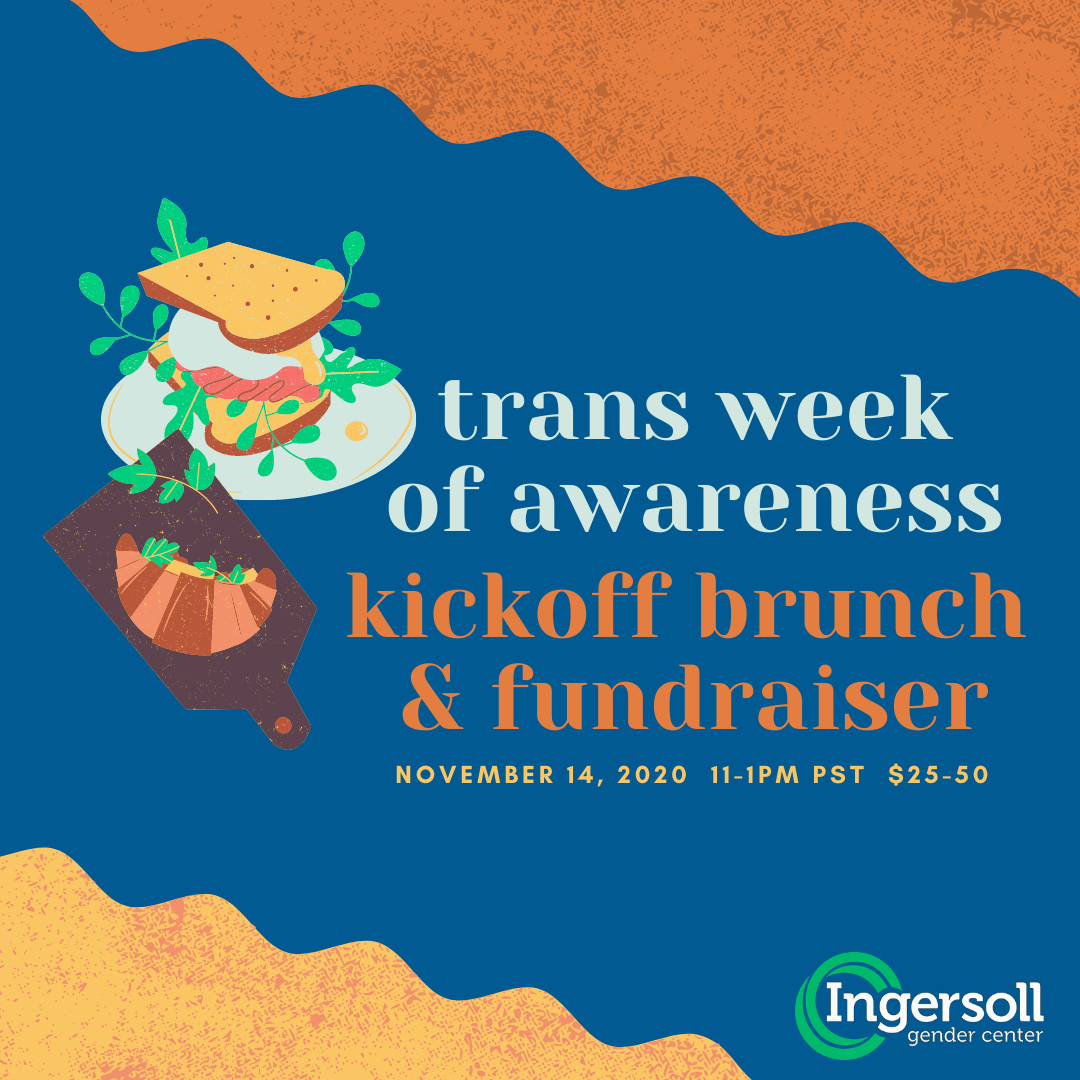 Join us for our Trans Week of Awareness Kickoff Brunch & Fundraiser!
November 14 11-1pm PST - $25-50
Join us for a ticketed gathering with a program of trans and gender diverse leaders, elders, and artists to celebrate the transgender and gender diverse community to kick off Trans Week of Awareness. This event is a fundraiser featuring a catered brunch (provided by Cafe Flora, available and delivered to guests in Seattle), with all proceeds supporting Ingersoll Gender Center.
An organization by and for transgender and gender nonconforming people
Providing mutual support through peer led support groups, advocating in navigating resources, community organizing, and education — all in the pursuit of our collective self-determination.
Have general questions or inquiries?
Send us a message.