Pierce County Trans and GNC Resource Guide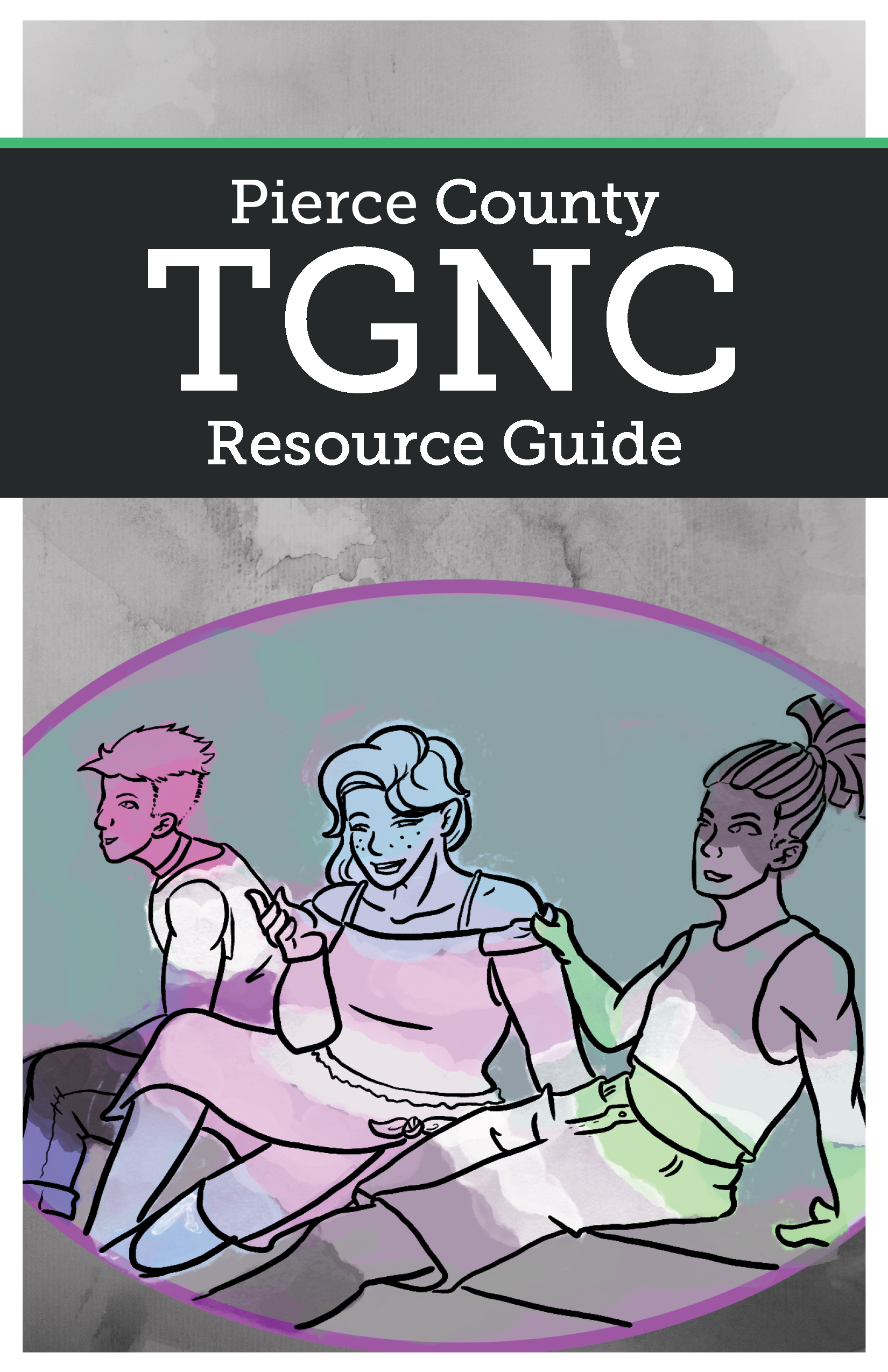 About this Guide:
Greetings! This guide was put together through the efforts of Ingersoll Gender Center. We relied on the support of community organizations in Pierce County like the Rainbow Center, Oasis Youth Center, and PCAF throughout the process of building these guides.
This guide is meant for trans and/or gender non-conforming folks
who are navigating resources in Pierce County. We've built this guide through surveys, meetings, listening sessions, and community conversations. We recognize that many of the resources listed in this guide are not long term solutions. To the best of our ability, we have vetted them to ensure that they are familiar with the trans and gender non-conforming communities. Some of them are used to working with our communities, some have more work to do. We look forward to a world in which all trans and/or gender diverse folks are able to access resources without worrying about their safety and well-being. We also know that our communities are resilient. Trans and/or gender non- conforming communities have been here since people have been in what we now call Washington state, and we will continue to leverage these resources the best we can to live the lives we deserve to live.
We hope you find this guide useful, and that you may see bits of yourself in here. Support is here and available to help you in navigating these resources.